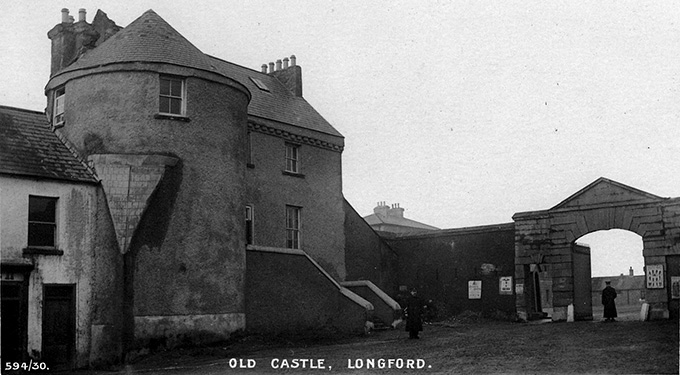 Welcome
Welcome to www.longfordatwar.ie. This site was developed as part of Longford's commemoration of the centenary of the First World War. It also aims to remember all of those from the county who served in past conflicts, including the Easter Rising of 1916.
The database which can be accessed from the site includes details of the Longford people who died in World War I either in combat or from injuries. Included are those who were born in the county and those from elsewhere who lived in it at the time of their enlistment.
We also wish to record information on those from Longford, either natives or residents, who served in World War I or in various other conflicts. In that regard, we are appealing for help from anyone who has information to submit it. Our aim is to identify as many men and women as possible so that they will be remembered.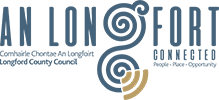 Soldiers Who Died 100 Years Ago This Month
Mangan, Robert Russell
Died: 02.04.1917
Richard was born on 25 May 1893 in Grafton, New South Wales, Australia and emigrated to Canada, c.1913. He was a drug clerk in a pharmacy prior to enlisting at Valcartier in September 1914.
Robert was initially attached to the 9th Mississanga Horse, and this unit departed Quebec on the S.S. Cassandra for the front on 3 October 1914. Mangan was a capable soldier, having been raised initially as a Lance Corporal in 1915, to full Corporal in August 1916*, as a Lance-Serjeant in November 1916, rising to Serjeant on the 3 March 1917; just prior to his death Robert was raised as a temporary Lieutenant on the 13 March 1917. He suffered a gunshot wound to the right knee whilst serving near Camiers, France, on 5 September 1916, and was treated in the No. 4 General Hospital there, but returned to his unit later that month. Lt Mangan was remembered in a memorial tablet originally located in St. Anne's Church of Ireland, Kilglass, now in St. John's in Edgeworthstown.
O'Beirne, John Ingram Mullanniffe
Died: 03.04.1917
John, born in Milverton, Warwickshire, and was christened John Tugrain Ingram Mullaniffe O'Beirne in Monks-Kirby in May 1893. He was the younger son of Major Arthur O'Beirne of the Royal Warwickshire Regiment, who owned land at Augharea. Further detail on his service may be found in De Ruvigny's Roll of Honour:
Lieut., 3rd (Reserve) Battn. The Royal Warwickshire Regt., yr. s. of Major Arthur Mullanniffe O'Beirne, Royal Warwickshire Regt., of Astrop Grange, near Banbury; and Augharea, co. Longford, Recruiting Officer at Budbrooke Barracks, Warwick, by his wife Gertrude, dau. of James C. Harter; and brother to Lieut. A.J.L O'Beirne (q.v.); b. Leamington, co. Warwick 24 April 1893; educ. Summerfields, Oxford; Radley College and the School of Mining, Camborne, co. Cornwall; obtained a commission in the Reserve Battn. of the Royal Warwickshire Regiment 25 Aug. 1914; underwent training at Lyndhurst; served with the Expeditionary Force in France and Flanders, being attached to the 2nd Battn.; took part in the First Battle of Ypres; was invalided home in Nov., suffering from poisoning, contracted through drinking polluted water; on his recovery entered the Royal Military College, Sandhurst; was again gazzetted to the Royal Warwickshire Regt. 19 Oct. 1915; transferred to the Royal Flying Corps in Feb. 1916; returned to France in May 1916 as an Observer; was sent to England on sick leave in Aug. 1916, but returned to France in Dec., and was killed 3 April 1917 while with the 25th Squadron on a photographic expedition over Vimy Ridge. A brother officer wrote: "As an observer he was in my opinion second to none, and I would have gone anywhere with him. He was the finest fellow I have ever known, and I wish we had more like him. He was always one of the most cheerful in the squadron, and we all feel his loss fearfully. I don't think there was anyone more popular than he was."
John's brother, Lt Arthur James